PRECISE KIMLA STREAMCUT 4121 WATER CUTTING
Waterjet is one of the most appreciated cutting methods currently used in various industries. This technology is an ecologically clean process.
allows you to cut any shape


the waterjet technique can be used in almost any material up to 200 mm thick


working field: 2,050 x 4,050 mm


the waterjet cutting method is characterised by low cutting temperature


cutting with water leaves smooth, matte edges


the material does not deform and does not change its properties


water-cutting ensures repeatability of cutted elements


In the method using water-cutting, no toxic dust or gases are emitted and the amount of waste is minimised. The residues that arise during operation – used abrasive and particles of cutted material – are collected at the bottom of the water tank and are treated like debris - reprocessed. The amount of water used is small and the materials do not require additional treatment what reduces production costs.
SMALL FORCES AFFECTING MATERIAL

LOW CUTTING TEMPERATURE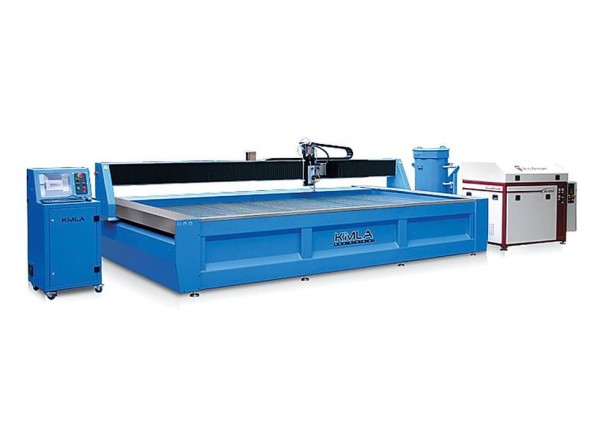 KIMLA STREAMCUT 4121

The water-cutting machine (i.e. the CNC Waterjet KIMLA STREAMCUT 4121), is equipped with a high-pressure pump with a pressure booster and accessories from the renowned American company Accustream. This design ensures a high quality of cutting thanks to the generation of sufficiently high-pressure waterjets and precise machining without great effort.