SEMI-AUTOMATIC SANDBLASTING IN A CABILUX BOX
Abrasive blasting is an extremely effective process that allows you to remove paint, welding scale or corrosion, for example.
abrasive blasting


surface preparation before application varnish coating


rust and scale removal


removing old paint coatings


reducing metal damage


working area: 590 x 390 x 280 cm


Sandblasting, as one of the elements of surface preparation for painting, causes its roughness – thanks to which the paint coating adheres to the surface stronger and is more resistant to mechanical damage. Abrasive blasting is currently recognised as the most effective method of cleaning metal surfaces.

Sandblasting makes it possible to reach places that can not be cleaned by grinding.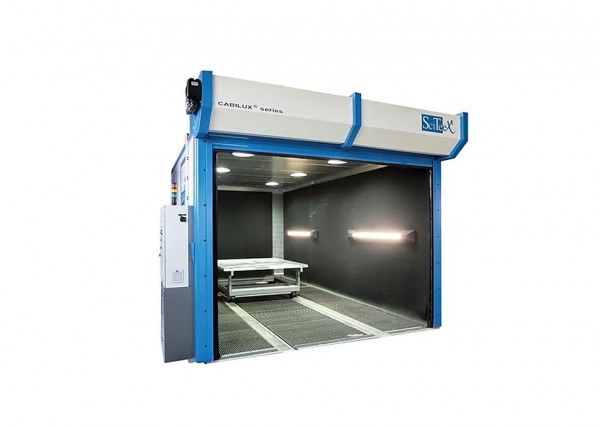 CABILUX Series
Our machine park is equipped with a small and medium-sized CABILUX Series shot blasting chamber. Thanks to this machine, we are able to carry out your orders and guarantee the highest quality of performance. This machine is intended for pressure blasting of elements from a few to several metres long.

The CABILUX blasting chamber is designed for the surface preparation process by abrasive blasting.