CUTTING PRECISION LASER XTC-FS1530 FIBRE
Laser-cutting is characterised by a higher concentration of energy resulting from shorter wavelengths of light, which translates into both a high cutting precision and energy saving. The laser enables the cutting, marking and engraving of details.
cutting in carbon steel, stainless steel, aluminium, copper and brass


specialised nesting software enabling fast simulation and calculation of the cutting process and material saving


working field: 1,500 x 3,000 mm


a system of interchangeable tables speeds up work


cutting precision


repeatability of cutting elements


x 10

For thin sheets of up to 5 mm, the cost of cutting some part can be up to ten times less.

30%

The laser has a higher energy efficiency (of up to 30%) compared to CO2 cutting, where the efficiency reaches a maximum of 5%.

dwg
dxf, cdr

A wide range of files. We support a wide range of specialised programs for graphic designers, engineers and architects, which enables file conversion between programs.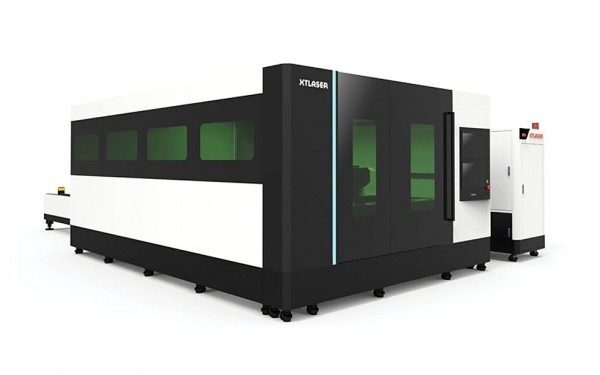 LASER XTC-FS1530 Fibre

In our machine park, we have an XTC-FS1530 Fibre laser for cutting sheet metal. It is equipped with a Raytools Autofocus 2D cutting head and a 1kW Raycus resonator. All structural subunits, including laser resonators and CNC control, are supplied by world-class manufacturers and manufactured similarly to those developed by XT LASER. A CNC controller with CYPCUT software and the NESTING function, which allows automatic optimisation of project placement on the material.